SMS Keywords for Text Message Broadcasts
Customers of DialMyCalls will receive a demo SMS Keyword to utilize our text message broadcasting service.
Register Your SMS Keyword (Video)
Customers that purchase credits or a monthly plan will receive a free custom keyword – additional custom keywords are available to purchase and cost $4.95 per month (billed every 30 days).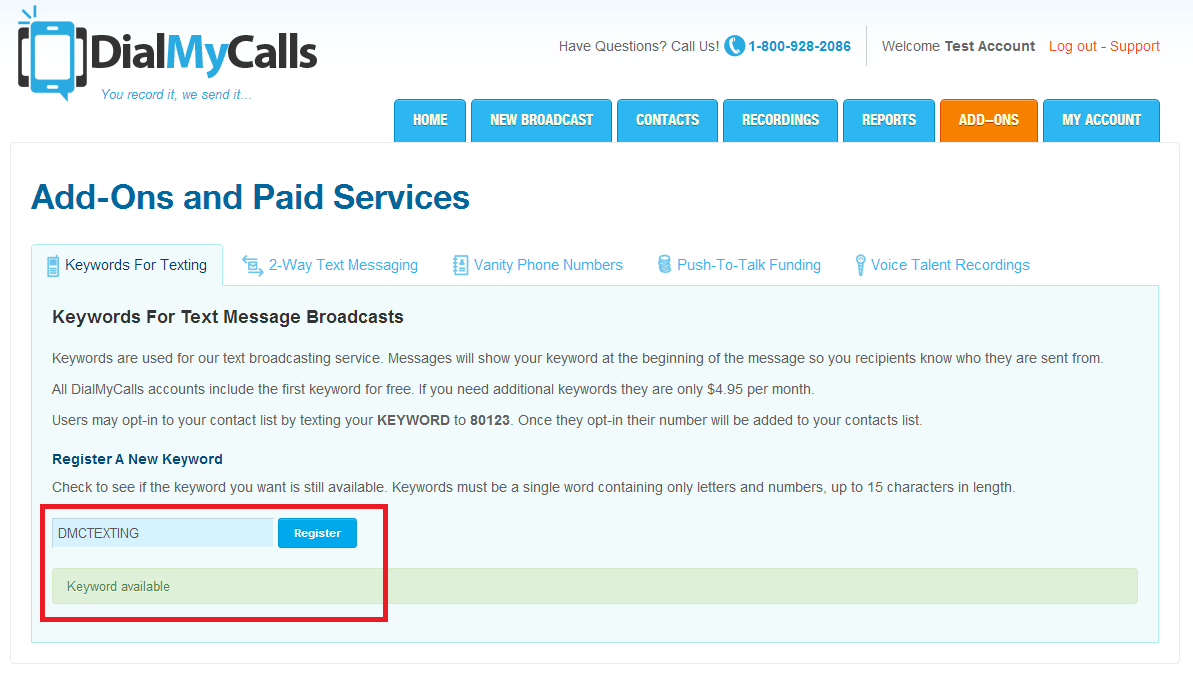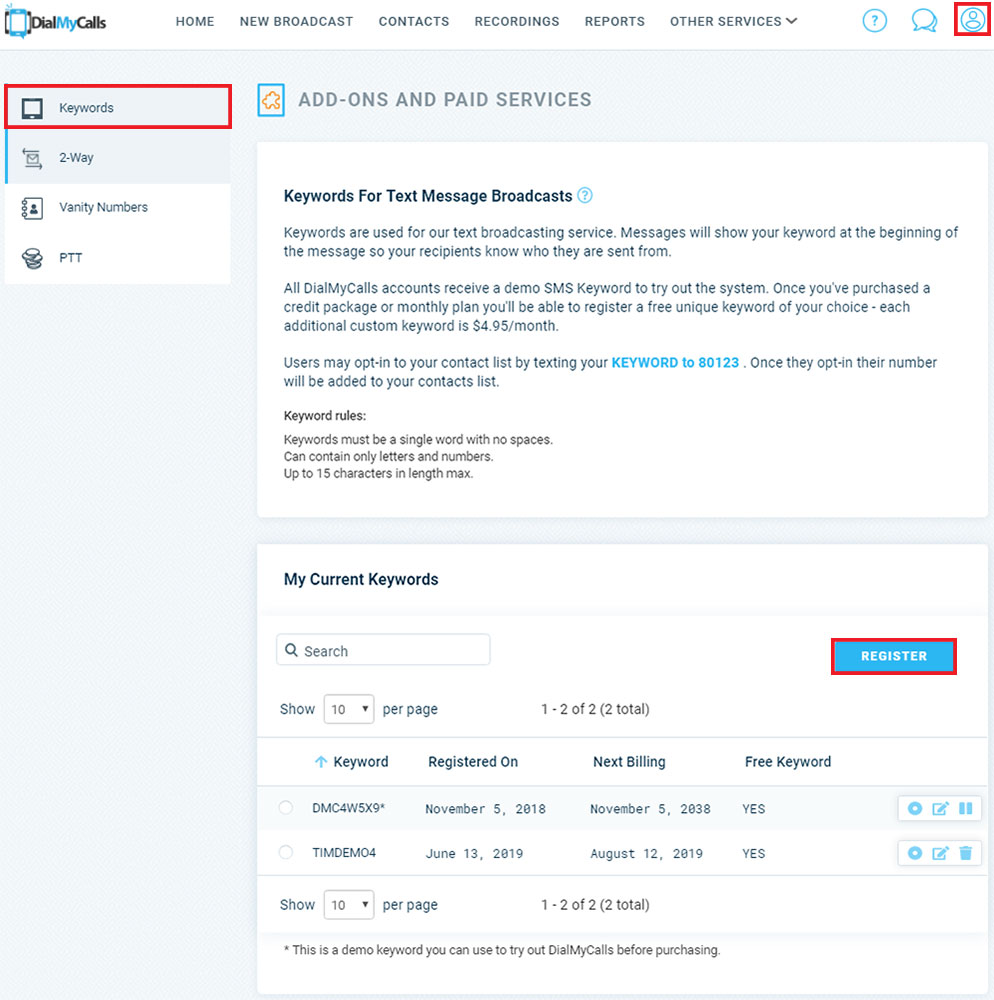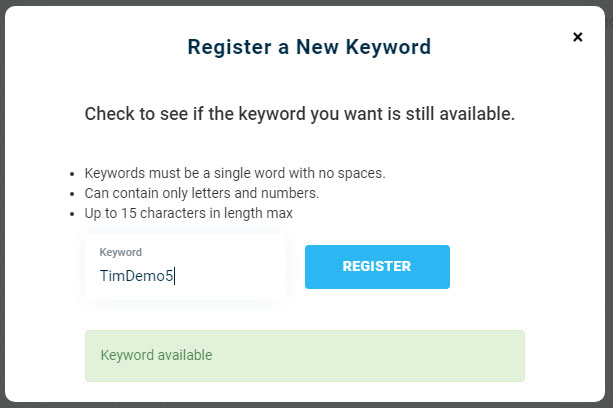 Text message broadcasts sent out through DialMyCalls will come from our company's shortcode, 80123. Customers can have people opt-in to receive their mass text message alerts by asking them to "Text 'KEYWORD' to 80123" where "KEYWORD" is the demo keyword, free one that they have selected after purchasing credits or a monthly plan or an additional one that has been purchased. A special contact group will be created that will have all of the phone numbers of those people that have opted in to receive text messages from your specific keyword.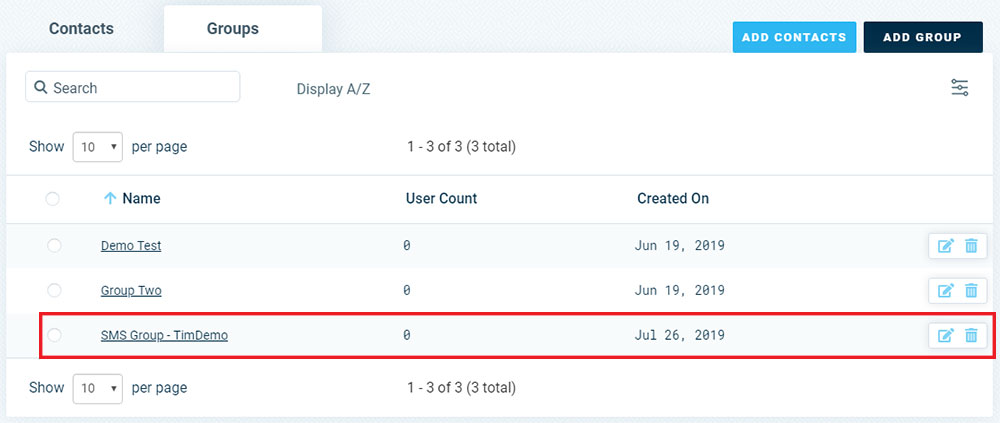 When utilizing text message broadcasting, customers are able to send out a message that contains up to 157 characters – the amount of characters contained in their keyword will be deducted from this initial amount. For example, an account uses the keyword "DEMO" therefore it would only be able to send out a text message that contains 153 characters.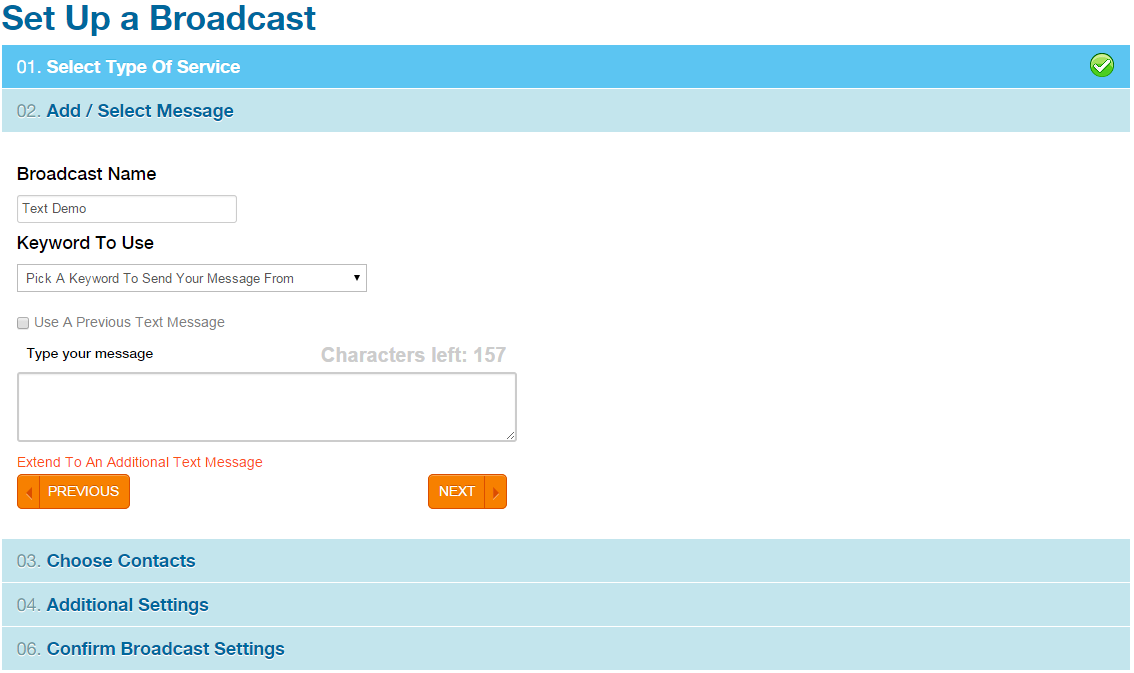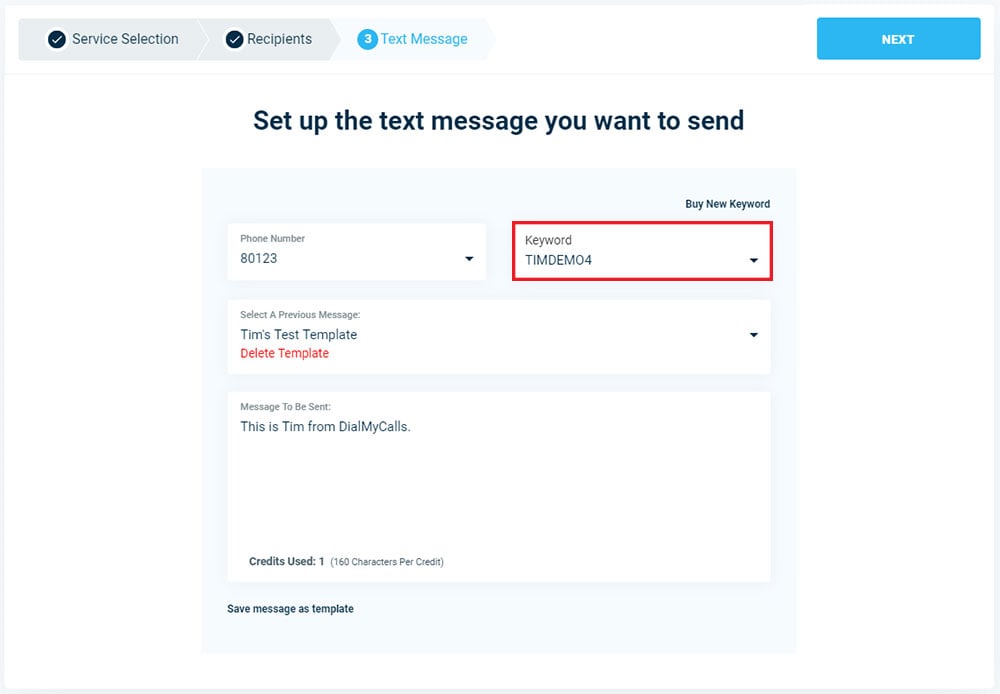 If you have any additional questions regarding SMS Keywords on DialMyCalls, please contact us.