Email Your Voice or Text Message Broadcast For Free
DialMyCalls offers customers the ability to send out their voice or text message broadcast as an email at absolutely no cost. This feature will help ensure that your recipients will receive your message by sending it to the email address attached to their contact information as well as their phone numbers.
Once you have added contacts to your account and included their email address you are then able to utilize the free emailing feature. Create a new broadcast and then on step 5 (Additional Settings) you will see the option to "Email This To My Contacts Also" – check off that option to send your voice or text broadcast to the email addresses of your contacts.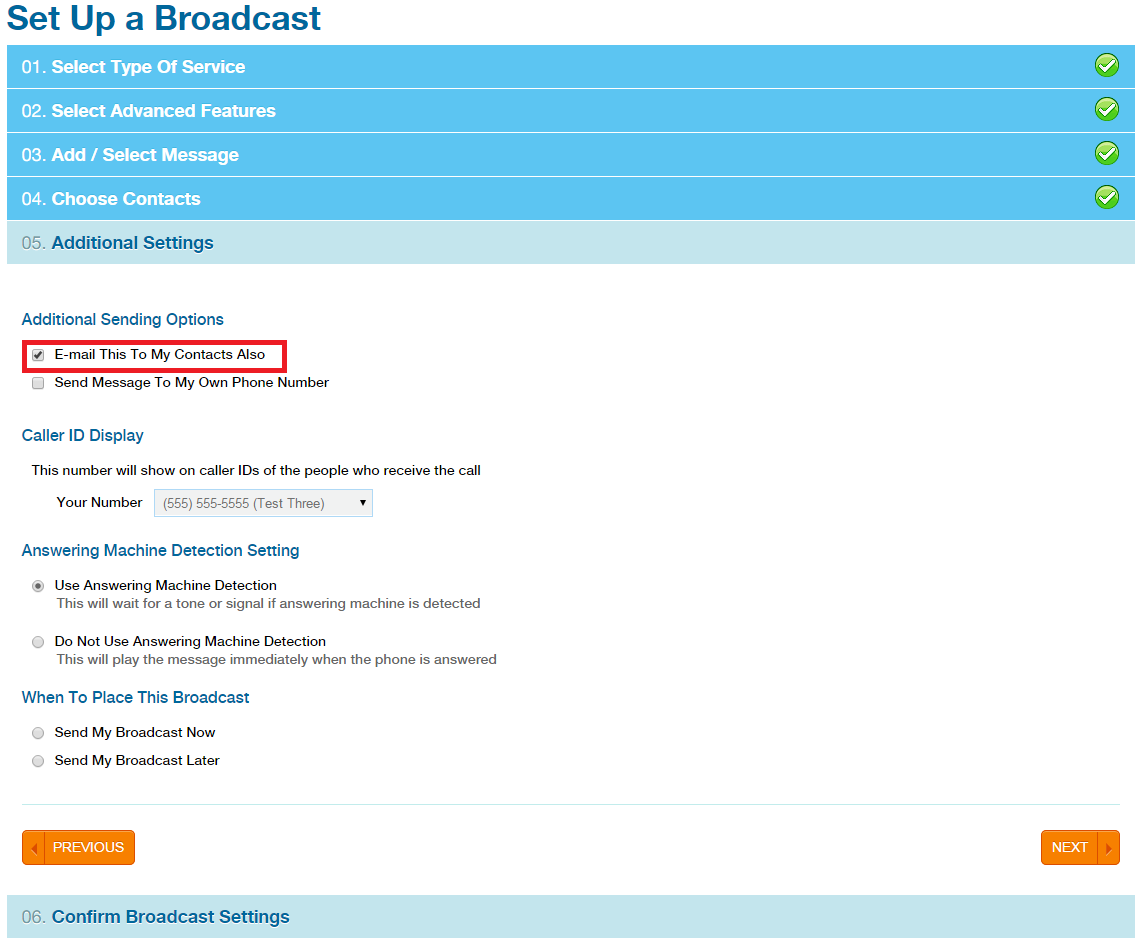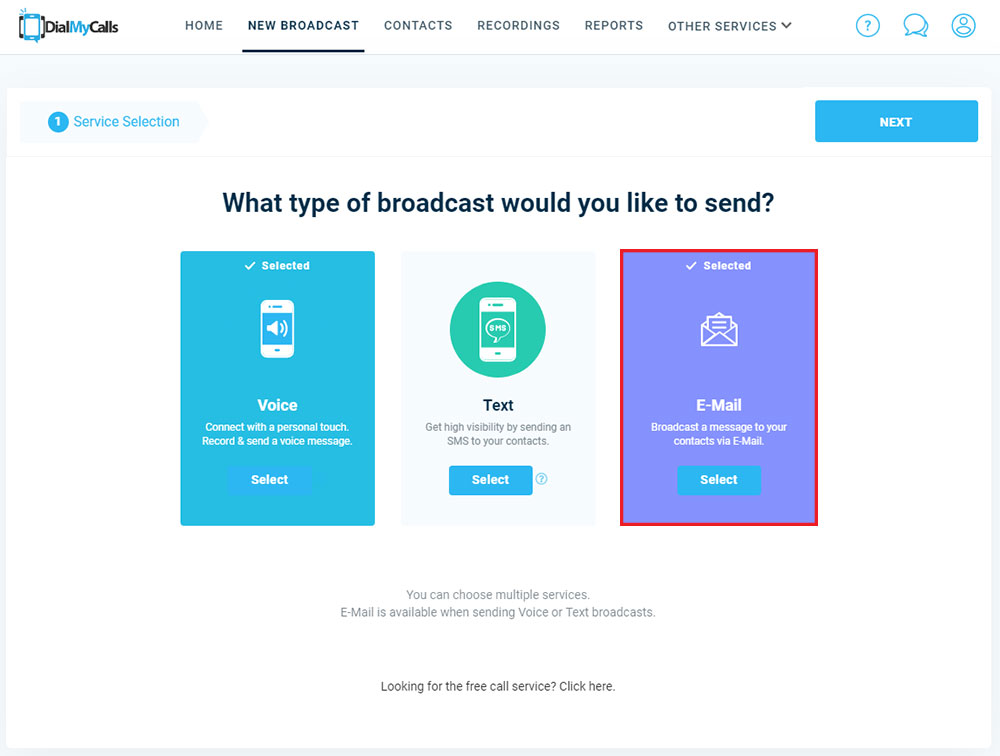 Voice Broadcast Email:
When sending out a voice broadcast with the free email feature, recipients will receive an email that contains a link. Upon clicking that link they will be brought to a DialMyCalls landing page that will have an audio player – it is here where they will be able to listen to your message.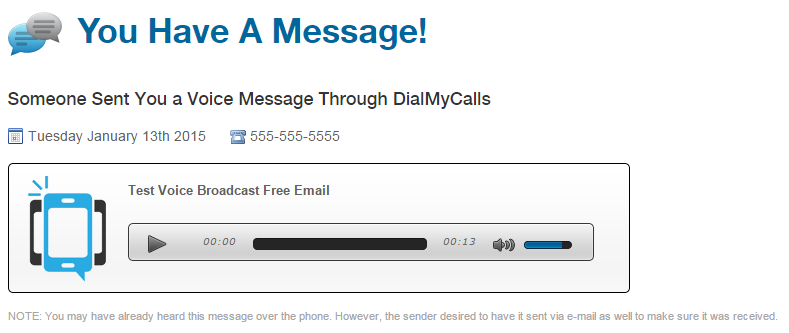 Text Message Broadcast Email:
Much like the voice broadcasting email, recipients will receive an email that will contain a link to the text message that was sent – clicking on the link will open up a DialMyCalls landing page that will have your text message.

*Note: Our email broadcasts are not customizable and will be sent from DialMyCalls Support (support[at]dialmycalls[dot]com).
If you have any additional questions regarding our free email broadcasting service, please contact us.